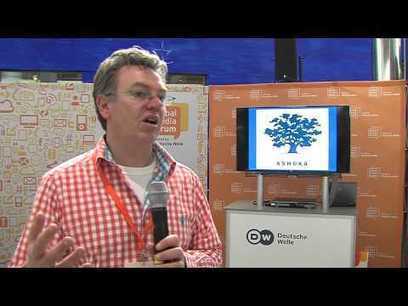 What Does it mean to lead with Empathy?
In conjunction with the 2015 Deutsche Welle Global Media Forum in Bonn, Germany, the Ashoka Media Globalizer brought together several Ashoka Fellows from around the world.
Throughout the forum, these Ashoka Fellows were able to connect, collaborate, and discuss their powerful solutions that are leveraging media and technology for the good of all. From improving corporate transparency and accountability in Latin America to producing fact checked, collaborative, and critical content in West Africa, these leading social entrepreneurs' solutions are grounded in empathy-based leadership.
Watch this video to learn more about why Ashoka's community values empathy as a pathway toward changemaking.