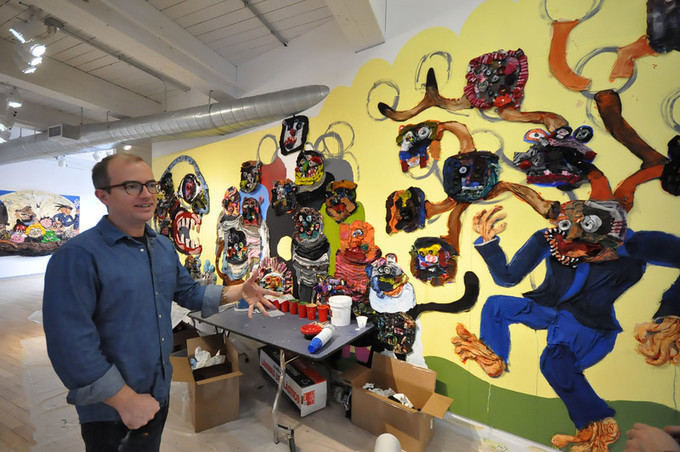 The mural project, which will be unveiled on Saturday, Jan. 30, as part of Mass MoCA's annual "Free Day," hangs in the "Walk in My Shoes" exhibition.
The show represents the first year of a four-year federally funded arts education initiative partnering northern Berkshire schools with the Massachusetts Museum of Contemporary Art, with additional support from the Institute of Museum and Library Services.
This first-year exhibit features the theme of "empathy," with artwork by Jamie Diamond, Jesse Fleming, and Aaron Johnson. Forthcoming exhibits will relate to themes of optimism and courage.