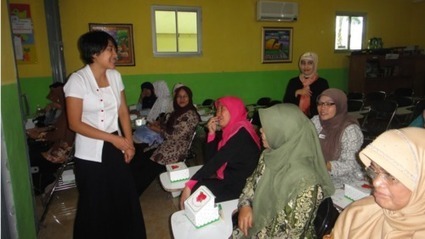 The media arts are a field that I see as having immense potential to shape a new generation of students around the world that are breaking down cultural boundaries and seeing in one another our common humanity. The Global Lives Project has emerged in the past few years as an ideal educational tool to do just this.
In 2012, a team at the Stanford Graduate School of Education took this outline and created the Global Lives Unheard Stories curriculum (free PDF download), designed to build a sense of global empathy from within students, and rooted in Common Core Standards.
Global Lives quickly became an educational "moonshot" (the subject of my book,Moonshots in Education) using cutting-edge technology to bring blended learning of "non-cognitive" skills, most specifically, empathy, to the center of schools and classrooms.
Curriculum Unheard Stories Building Empathy through the Global Lives Project
Part 1: Understanding Myself
1: Who am I? Lesson
2: What are my values? Lesson
3: What are the stories I tell about myself?
Part 2: Barriers to Understanding
1: How do my values, background, and experiences shape my opinions of others?
2: What are generalizations and projections, and how do they impact our understanding of others?
Part 3: Understanding Others
1: Empathy: Moving Beyond Tolerance Lesson
In this lesson, the students will be exposed to the concepts of tolerance and empathy. Not only will the students co-construct definitions of tolerance and empathy, but they will also compare and contrast the two concepts.
2: How do you uncover someone's story from his/her perspective?
3: Sharing Other People's Stories and Introduction to Anchor Task