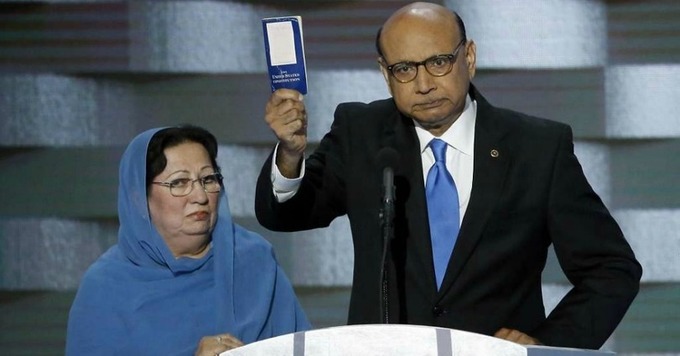 It was as if he was chastising, "are you part of this family or aren't you?" The genetic knot for this country is painted in words. This man chooses his words in an interesting and poetic way.
But beyond that, his call for empathy is the most stunning contrast to the man he was addressing.
It's the lack of fraternity and empathy in the United States that makes this ship of state so land-locked; violent and aggressive. Trump has captured that gas – uses it as fuel and has called his legions of similarly stunted citizens to his side.
He relishes the practice of humiliation. Fears humiliation. Empathy is an annoying speed bump toward victory.
Mr. Khan's prescription for leadership is the right one. Empathy and moral compass. Can it work in the United States? Can it work in a hyper-capitalist militarized system? It would be a transcendent contradiction if it could. This moment might be ripe for it.