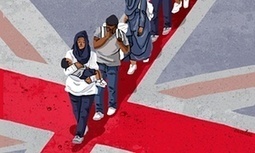 Even if the empathy of individuals could be greater than it is, it wouldn't be enough. …
It's time to recognise that empathy is a better basis than fear for pragmatic policy solutions. It is better not only for those who are on the move, but also for us here in Britain.
We know we cannot solve this crisis with one donation or one gift; individual empathy, for all its transformative power, needs to be allied to systems that enable it to flourish. Truly realistic solutions from our government would recognise this, and take account of actual needs on the ground.
Natasha Walter