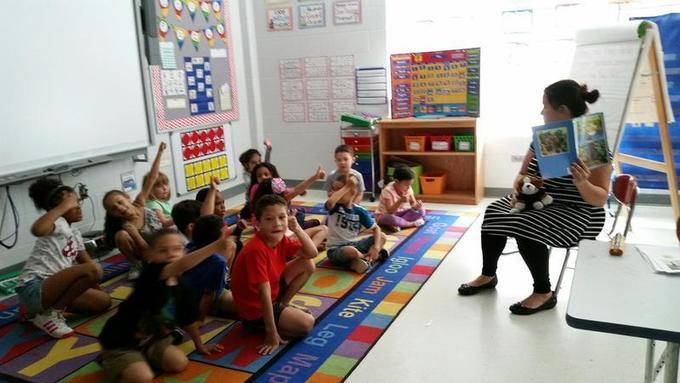 Desiree Rilley, a kindergarten teacher at Hanover Elementary School in Meriden, reads to her class a book about a badger that bullies a raccoon.
It uses shelter animals, or Muttigrees, to teach kids skills like empathy and resiliency.
Researchers at Yale developed the program with the North Shore Animal League, which is one of the largest no-kill shelters in the country. The program has two main goals, said Yale's Matia Finn-Stevenson.
"Children identify — well, okay, here's a Muttigree, lives in a shelter, who is there for Muttigrees, who is there to help Muttigrees, so they have to think not only about themselves but also about Muttigrees," Finn-Stevenson said. "So, you know, thinking about other people, that gets into empathy.