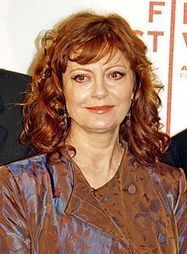 The Academy Awards ceremony (The Oscars) are coming up in a couple of weeks.. Thougth I'd look at what some actors have to say about empathy.
"I think I'm an actor because I have very strong imagination and empathy. I never studied acting, but those two qualities are exactly the qualities that make for an activist." Susan Sarandon
"When you start to develop your powers of empathy and imagination, the whole world opens up to you." Susan Sarandon

The lessons she hopes to pass on to her children.
"I hope they're present in their lives and feel some kind of empathy. I think a lot of the mistakes that have been made in the world have been through a lack of empathy. If you can identify with someone else and empathise with someone else, then activism is a short step away,"