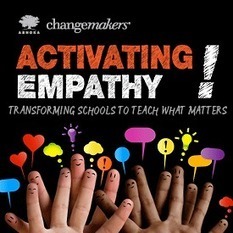 After careful deliberation, 14 winners have been chosen from 628 entries as innovative models with strong potential to scale. Together, along with every entrant from the competition, we hope to create a world guided by empathy and collaboration, one led by empowered young people who succeed in the classroom and in every walk of life.
Check out the 14 winners:
Judges' Awards
—————
Literacy and Cultural Connections (Changing Worlds)
How can we stop bullying through student empathy? (No Bully)
People's Choice Award:
————————-
Sports for Sharing (United Nations Youth Association, Mexico)
…..