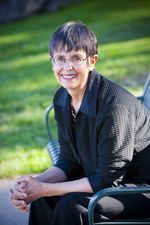 Brief training program improves resident physicians' empathy with patients
Resident physicians' participation in a brief training program designed to increase empathy with their patients produced significant improvement in how patients perceived their interactions with the residents. This contrasts with several studies showing that empathy with patients usually drops during medical school and residency training. The report from a team of Massachusetts General Hospital (MGH) researchers will appear in the Journal of General Internal Medicine and has been released online.
"The most exciting message from this study is that empathy can be taught and, most importantly, that improved empathy can be perceived by our patients.