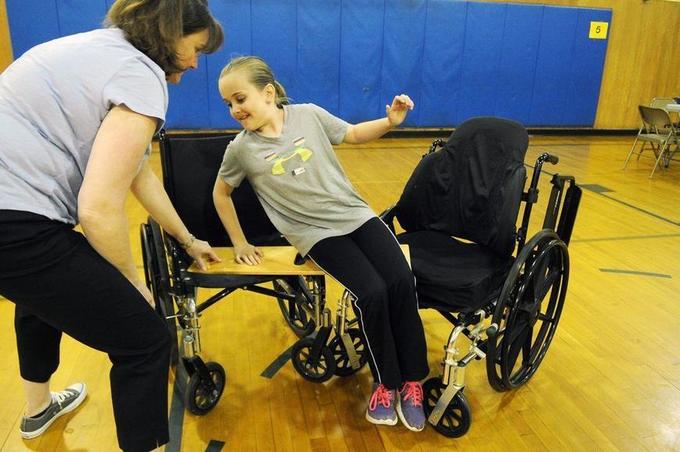 For a few minutes on Tuesday, fourth-grader Charlotte Pauline couldn't hear a thing that classmate Taylor Kelley was trying to tell her.
As her frustration grew, though, so too did her understanding of what someone with a hearing impairment experiences every day.
And that was exactly the point of the "Understanding Disabilities Fair" for LaLiberte Elementary students: A dose of empathy during simulations and a lasting sympathy after the day's events were done.
"My hope is that they walk away with a better understanding of the types of disabilities that are out there and that they have better acceptance of other people," said event organizer Kate Dyer.