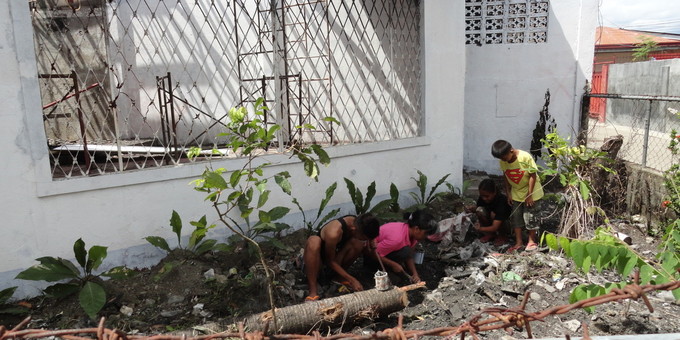 In September, Zamboanga City in the Philippines was ravaged by an armed conflict between the Moro National Liberation Front (MNLF) and the local government. The battle created tension between local Christians and Muslims, but when the fighting ended, members of both religious groups joined forces to pick up the pieces, the Inquirer Mindanao reports.
Among the damaged buildings was the Christ the King chapel, a Catholic church. Local Christians — who make up the majority of Zamboanga's population, according to a news release from the Asia Foundation — were shocked when their Muslim neighbors came to help them rebuild the church's walls.
"We thought they were just looking for damaged mosques to rebuild," Jimmy Villaflores, the village head of Zamboanga's Santa Catalina district, told the Inquirer. "We have not heard of any Muslim helping build a chapel before."
A group of religious leaders called ESPERANZA (Environmental, Socio-Psychological, Economic, and Religious Advancement of Neo-Zamboangaenos' Aspiration) was formed to help repair relations following the conflict. They called together the group of Muslim volunteers who helped with the construction efforts, the Pinoy Republic reports.
Within a month, the chapel was almost 90 percent reconstructed, and together, the group of interfaith builders was able to complete it in time for the feast of Christ the King on November 30.
"I did not want the general Christian community to look down on us as bad people because we were all victims," retired senior police officer Julmunier Jubail told the Inquirer. "We do hope that in our own small ways of reaching out, something beautiful will come out."
Jim Manske's insight:
I feel happier reading this, how about you?