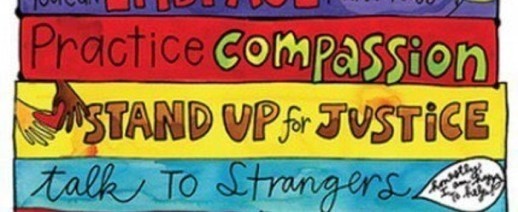 Dr. Michele Borba shares 42 ways to raise a kind child from her book, UnSelfie: Why Empathetic Kids Succeed in Our All-About-Me World
1.Talk feelings. Kids need an emotion vocabulary to discuss feelings and guidance to become emotionally literate. Point out feelings in films, books, or people and use emotion words.
2. Be an emotion coach. Find natural moments to connect face-to-face, listen, and validate your child's feelings while boosting emotional literacy ("You look happy. You seem sad.")
3. Share kind deeds. Let's not assume kids know how to show others they care. Tune them up! "That girl looks like she could use a hug." "I bet that boy hopes someone asks him to play.
4. Make teamwork and caring a priority Insist that they consider others, even when it inconveniences them.
5. Teach: "Always look at the color of the talker's eyes." Kids must learn to read people's emotions face to face, so enforce the "color at the talker's eye" rule to help them use eye contact, and pick up facial expressions, voice tone and emotional cues.
6. Make kindness matter. Instead of, "I want you to be happy." Stress, "I want you to be kind."
7. Use "Feels + Needs" formula. Draw attention to people's feelings, and then ask your child to guess what the person might feel or need in order to change his mood or be comforted.
8. Start kid book clubs! It's a fun way for parents to connect with their kids and they with peers while boosting empathy and a love of reading. Try: The Mother-Daughter Book Club
Michele Borba, Ed.D.