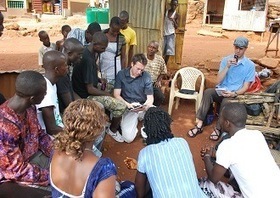 From human-centered design to the lean startup approach, methods to develop innovative products and services emphasize the importance of understanding what customers really need. Here are some lessons in innovation that social entrepreneurs have learned from empathizing with their customers:…
Innovations driven by empathy are now enabling Swapnil and Michael to expand the scope of their work.
Michael's MASS Design Group is currently completing construction on both a tuberculosis hospital and a diarrheal disease treatment center in Port-au-Prince, Haiti, as well as designing maternity waiting homes in Malawi and a Center for Global Health at Mbarara University in Uganda. Swapnil's Samagra is evaluating options for adding more value-based rewards such as day-care centers for mothers who work in the informal sector and can't afford to quit their jobs to take care of their children.