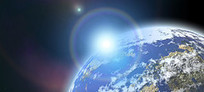 You know when you get a glimpse into someone else's emotional experience or their pain? You can really feel it for a moment and sometimes it might bring you to tears or motivate you to help someone. That's empathy.
Overactive empathy, on the other hand, is when you have that experience of opening up to someone else's emotions and experience, but then instead of coming back to yourself afterwards and being centered in your own needs and feelings, you remain 'out there' – absorbed in everyone else's 'stuff'. In social situations, you can sense what everyone else is feeling and thinking.
Even walking past people in the street, you can feel and sense what is going on with them. Physical empaths can even pick up physical pains and aches that aren't theirs.
===================
Overactive empathy can lead to
people-pleasing, self-sacrifice
and self neglect
======
by Leanne Chapman