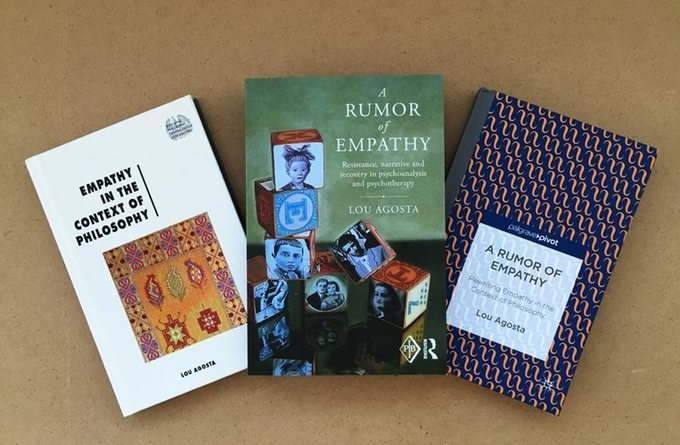 3 Books on Empathy:
Meet the Author in Person
Book Signing: Wednesday Feb 10th,
6pm, Seminary Coop Bookstore
(5751 S. Woodlawn)

Empathy is oxygen for the soul. So if the New Year has one feeling short of breath, maybe what one needs is expanded empathy. Some will be available – empathy, that is, along with a light snack and wine – after the event.
Hear about the secret, underground history of empathy; get tips and techniques to expand your empathy immediately; and contribute to growing empathy in the community.
Even if you can't be there, who else [colleagues, students, friends?] would appreciate hearing about it? Details on the books and author follow in-line in this newsletter.
Culture of Empathy Builder: Lou Agosta
http://cultureofempathy.com/references/Experts/Lou-Agosta.htm