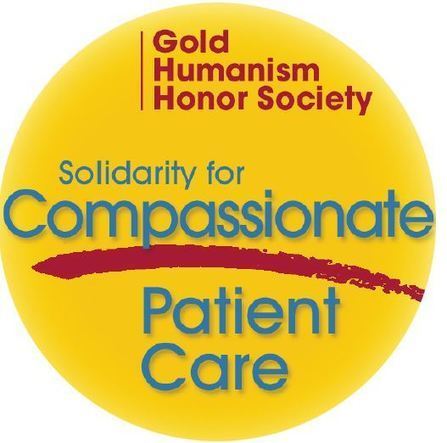 The Gold Humanism Honor Society (GHHS) is a signature program of the Arnold P. Gold Foundation (APGF), an international not-for-profit organization that promotes patient-centered care. GHHS invites into its membership medical students, residents, faculty, and members of the community who serve as leaders and role models for promoting kindness and compassion in medical environments.
The APGF and GHHS established GHHS National Solidarity Day for Compassionate Patient Care in 2011 to support a national movement promoting provider-patient relationships based on knowing and respecting patients as individuals.
GHHS invites participation in National Solidarity Day by all providers of patient care such as medical and nursing schools, residency training programs, hospitals, clinics, nursing homes, and rehabilitation centers.